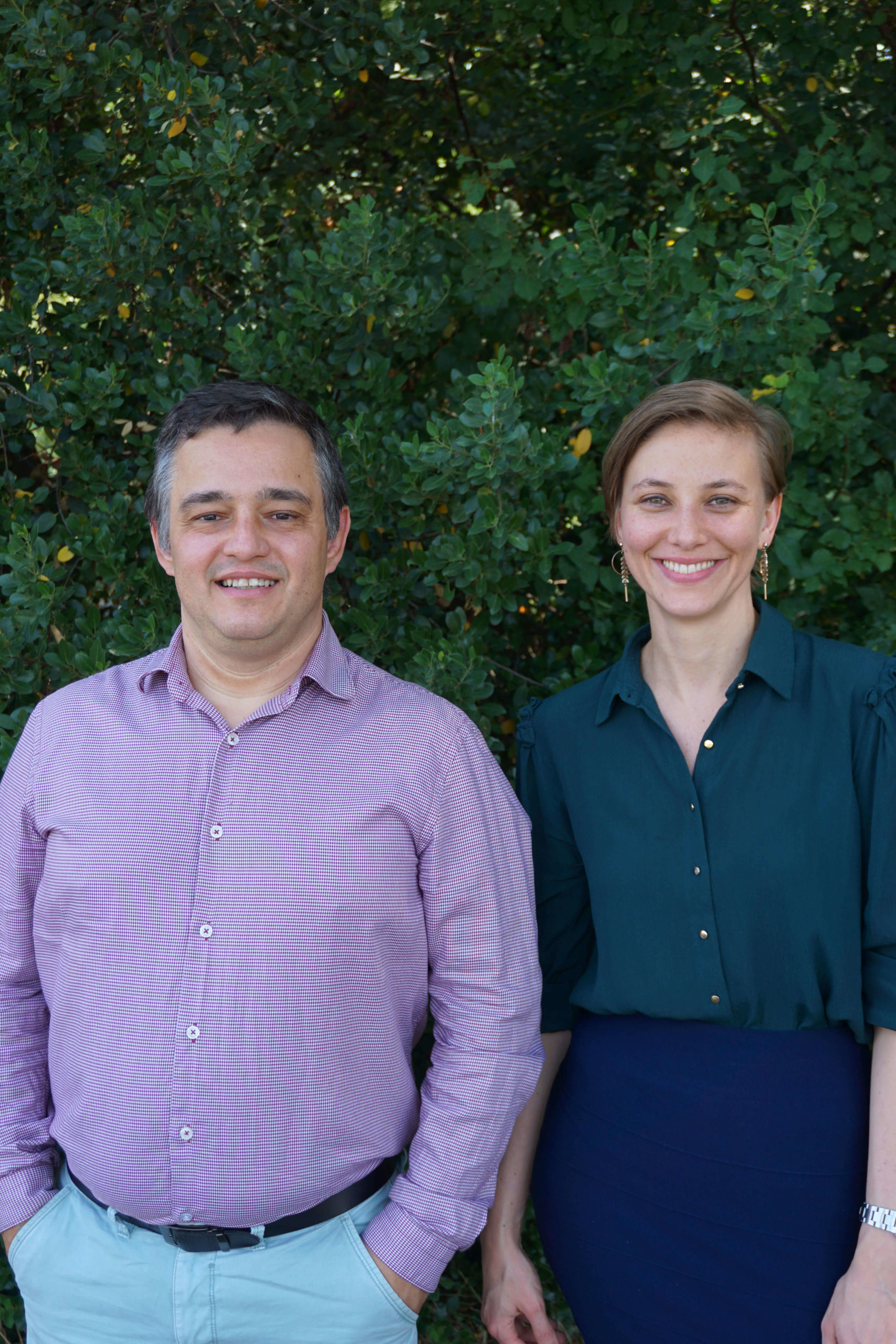 Green Spot Technologies (GST) is an innovative start-up company, in a mission to challenge the Food-Waste paradigm. Originally founded in 2016 in New Zealand by a former University of Auckland Associate Professor Dr Silas Villas-Boas and by Dr Ninna Granucci, the company relocated to France in 2018 after a successful fundraise, as the country and the EU offer the ideal circumstances for GST to grow.
Currently, GST's team consists of more than 10 people, with backgrounds ranging from microbiology, biochemistry and food science, to engineering, manufacturing, and business development.
Green Spot has now ateliers of 300m2 with a pilot facility, a formulation kitchen and a laboratory. The company collaborates closely with French, European and international research parties, substrate suppliers, analytical laboratories, and city and region public bodies.

The company has won multiple awards, both in New Zealand and in Europe, emphasizing the uniqueness of its technology and products.
GST aims to become a major industrial player in the food value chain, supplying green-labelled extraordinary ingredients to global food companies.
We're looking for great individuals who are committed to our company values.
If you share the same values feel free to send your CV.
We are looking for a food formulation passionate, with a successful experience in the R&D formulation
of new recipes.
Green Spot Technologies is a food/industrial-biotech start-up based in Toulouse that was initially
incubated in a leading biotech incubator: Toulouse White Biotechnology Centre. Founded in New
Zealand, we moved to France in 2018.

We are today a team of 15 people, working hard to challenge the "food / waste" paradigm, to change
the value chain of the agri-food business and to offer sustainable and healthy products to consumers.

We will produce novel high-value food ingredients with improved nutritional and functional profiles
from a diverse range of fruit and vegetable by-product streams that are currently wasted.
Green Spot developed a multi-patented fermentation platform that transform wasted fruit and
vegetable by-products into flours with low starch, sugars and fats but high protein and dietary fibre.

As part of the team, you will collaborate with the production site and our culinary kitchen. You will
enjoy a wide spectrum of responsibilities and tasks, as well as a fast moving environment, on an
impactful company project.
If you have an inquisitive mind and enjoy planning and working on experiments, we invite you to apply
to this position.

Responsibilities:
● Preparation, realization and optimization of recipes taking into account: nutritional values,
functional properties, costs, tastes and organoleptic expectations
● Discuss permanently with R&D and ingredient production to optimize our ingredients to fit
market expectation, challenge R&D and production and be prepared to be challenged by
them
● Help to build and conduct a formulation roadmap for the company, and experimental design
plans
● Participate in the management of external suppliers specialized in formulation in France and
abroad (wide range of food matrix)
● Research of ingredients and suppliers
● Build databases / PLM software management : formulation, technological knowledge of
products and raw materials, document management: formulas, quality, regulation, price,
● Participate in the setup of an experimental kitchen from scratch
● Keep a clean and safe working environment
● Organize training and sensory tests
● Organize tastings internally and for consumers and client
Requirements
● Personal qualities:
o Analytical and detail-oriented
o Passionate about food
o Ability to give and receive feedback
o Knowledge on the good practices in the food formulation industry
o The perfect match is a rigorous, self-motivated, adaptable, and result-oriented
person

● Qualification:
o Graduate in Food Science, engineering or Chef from Culinary School
o Prior hands-on experience, minimum 3-4 years in conducting experiments in a
lab/kitchen
o Applicant with higher seniority will be considered
o Experience outside bread areas

● Languages: Proficiency in French and English – Good oral and written communication skills

Benefits
● Join an exciting start-up company driven by having an impact on the world by reducing food
waste while generating significant revenues
● Competitive salary
● Full health insurance
● Live in the beautiful Toulouse "La Ville Rose"
● You will actively participate in the transformation of an entire sector
● Enjoy a fast-paced, international, interdisciplinary, inspiring, and collaborative work
environment
● A real career opportunity to those who share our values and wishes to invest in their
development
Green Spot Technologies is a food/industrial-biotech start-up based in Toulouse. Founded
in New Zealand, it moved to France in 2018 and was initially incubated in Toulouse.
White Biotechnology.
Today we are a team of 15 people, working hard to fight against food waste, challenging the food industry's value chain and offer healthy
and natural products to the consumers. We believe in the circular economy and short circuits.
Green Spot has developed a patented fermentation platform. This platform transforms the co-products
wasted fruit and vegetables (skins, seeds, pulp, etc.) into flours for human consumption. These
flours are low in starch, sugars and fats, while high in protein, dietary fibres and fat.They also have astonishing functional properties.
As a trainee you will benefit from a wide range of responsibilities and tasks, as well as very dynamic  work environment, as part of a high-impact corporate project.
Come and join us by applying for this offer!
On a daily basis you will be in charge of :
Decision support in product formulation and design
Market studies (data collection, analysis, benchmarking)
Support on quality approaches
Participation in scientific and technical watch
And way more..
Required profile :
Currently student Bac+4 or 5 University or School of Food Engineering, you are looking for an
professionalizing industrial experience in a fast-growing company and missions at the same time
marketing and scientific.
We are looking for someone dynamic, rigorous and with an analytical mind! As you will evolve
in an international environment, it is preferable to have a good command of English (Spanish is a plus).
Benefits :
Join an exciting young company whose goal is to make an impact on the world by
reducing food waste.
You will actively participate in the transformation of an entire sector
Benefit from a fast, international, interdisciplinary, inspiring, and
collaborative