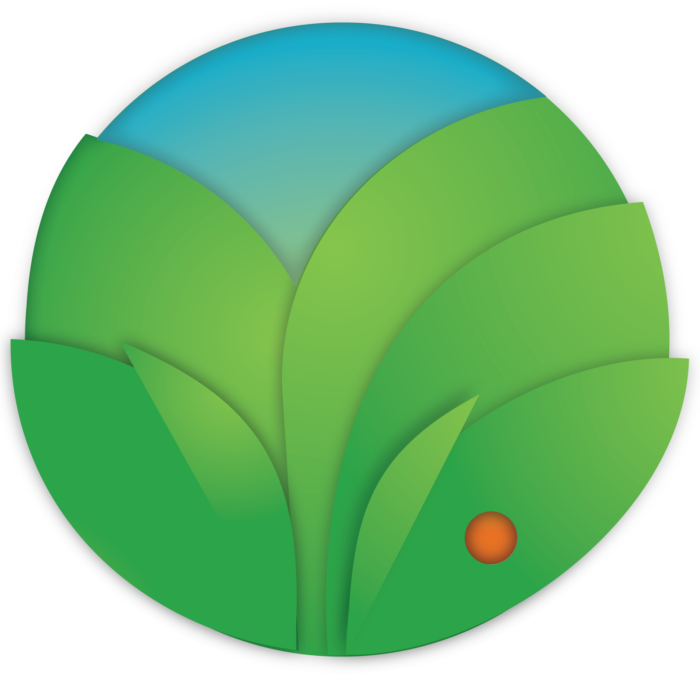 Green Spot Technologies (GST) is an innovative start-up company, in a mission to challenge the Food-Waste paradigm. Originally founded in 2016 in New Zealand by a former University of Auckland Associate Professor Dr Silas Villas-Boas and by Dr Ninna Granucci, the company relocated to France in 2018 after a successful fundraise, as the country and the EU offer the ideal circumstances for GST to grow.
Currently, GST's team consists of more than 10 people, with backgrounds ranging from microbiology, biochemistry and food science, to engineering, manufacturing, and business development.
Green Spot has now ateliers of 400m2 with a pilot facility, a formulation kitchen and a laboratory. The company collaborates closely with French, European and international research parties, substrate suppliers, analytical laboratories, and city and region public bodies.
The company has won multiple awards, both in New Zealand and in Europe, emphasizing the uniqueness of its technology and products. GST is the first french food start-up that wons the EIC accelerator in their three years of existence.

GST aims to become a major industrial player in the food value chain, supplying green-labelled extraordinary ingredients to global food companies.
We're looking for great individuals who are committed to our company values.
If you share the same values feel free to send your CV.
Technicien(ne) Bioproduction agroalimentaire
Nous recherchons un(e) technicien(ne) de bioproduction ayant des compétences et une expérience en microbiologie et analyses classiques de chimie / biochimie afin de soutenir nos flux de production.
Responsabilités :
Effectuer des analyses microbiologiques (comptages, isolement, etc.)
Effectuer des analyses chimiques et physico-chimiques sur des substrats et des produits fermentés (mesure pH, humidité, granulométrie, etc.)
Participer à la production en étant notamment en charge de la phase d'inoculation et préparation des inoculum
Préparer des milieux de culture et diverses solutions nécessaires aux analyses
Contribuer, au besoin, à des projets de transfert industriel
Contribuer aux tâches pour le bon fonctionnement du laboratoire et à la maintenance des équipements de laboratoire
Exigences :
Compétences:

Capacité en méthodes microbiologiques
Connaissances en fermentation
Connaissance de l'environnement de production si possible en agroalimentaire 
La connaissance des processus de fermentation sera appréciée
Connaissance des ERP serait un plus
Qualités personnelles:

Rigueur et Sens de l'organisation
Capacité d'adaptation
Autonomie
Capacité à travailler en équipe
Communication écrite et orale
Profil recherché:

Bac +2, +3, +4
1 à 2 ans d'expérience en laboratoire, débutant accepté
Localisation : Poste basé à Carpentras, France
Date de début souhaitée :
Décembre 2022 (ajustable)
Type de contrat :
CDI
Candidatez par e-mail en envoyant votre CV et votre lettre de motivation : candidatures@greenspot-tech.com
Alternant.e Communication
Nous recherchons un.e alternant.e en communication qui sera en lien fort avec le responsable du business development et la cheffe produit pour construire et développer la communication de la start-up.
Missions :
Développer l'image et la notoriété de l'entreprise sur les canaux de communication déjà existants (linkedin, site web..)
Définir et mettre en place un plan de communication (LinkedIn : définir la cible et l'objectif, établir un plan d'action, créer du contenus rédactionnels et visuels)
Développer des supports de communications pour mettre en avant nos solutions salons (développement de kakémono, oriflamme etc…)
Actualisation du site web (WordPress): gestion de l'onglet news & press, mise à jour du site, ajout de contenus, amélioration du référencement
Réactualiser nos supports de communication via l'actualisation de la charte graphique : Flyer, Plaquette, Présentation Client, carte de visite, etc…
Exigences :
Compétences:

Créativité et maitrise des outils informatiques (pack office)
Maitrises des réseaux sociaux et du marketing digital
Appétence pour les logiciels de création graphique
Qualités personnelles:

Organisation et forte adaptabilité
Proactivité et force de proposition
Rigueur, sens de l'organisation et des responsabilités
Sensible aux enjeux environnementaux
Contact facile, bienveillant et à l'écoute des enjeux de chacun
Autonome, apte à gérer son temps de façon optimale et sens de la priorisation
Profil recherché:

Formation communication/marketing/commerce
La connaissance du monde l'industrie agroalimentaire (B2B) est un plus
Des connaissances en marketing sont appréciables
Langues: La maitrise du français et de l'anglais est souhaitable
Localisation : Poste basé à Ramonville-Saint-Agne (limitrophe avec Toulouse)
Avantages :
Rejoignez une jeune start-up en plein essor motivée par son impact sur le monde en réduisant le gaspillage alimentaire tout en générant des revenus importants
Stage avec bonne rémunération
Du fait de la petite taille de l'entreprise vous serez très vite responsabilisé
Profitez d'un environnement de travail international, interdisciplinaire, inspirant et collaboratif
Une réelle opportunité de carrière pour ceux qui partagent nos valeurs d'aujourd'hui et qui veulent co-créer celles de demain
Candidatez par e-mail en envoyant votre CV et votre lettre de motivation :
We are looking for someone who is passionate about the agri-food sector, with a transversal vision of the "ingredients" issues in this industry.
Green Spot Technologies is a food/industrial-biotech start-up based in Toulouse. Founded in New Zealand, it moved to France in 2018 and was initially incubated at Toulouse White Biotechnology.
We are today a team of 15 people, working hard to fight against food waste, shake up the value chain of the food industry and offer healthy and natural products to consumers, in the circular economy and short circuits.
We have completed 2 successive fundraisings in 2018 and 2019, and are winners of numerous competitions: Grand Prix 2020 of the Inn'Ovations competition of the Occitanie Region, winner of FranceAgriMer's national i-Nov competition, winner of BpiFrance's Deeptech Development Aid, the public authorities support us to the tune of several million euros.
Green Spot has developed a patented fermentation platform. This platform transforms wasted by-products of fruits and vegetables (skins, seeds, pulp, etc.) into functional ingredients for human food. These ingredients have extraordinary nutritional properties: they are low in starch, sugars and fats, while being rich in proteins and dietary fiber; they also have improved functional properties.
You will benefit from a wide range of responsibilities and tasks, as well as a rapidly changing environment, in the context of a high-impact corporate project.
Your mission will be to guide and develop growth opportunities for the company, and secondly to participate in their implementation: you will work closely with a very talented team, on a wide range of skills and contribute to shape the culture, strategic direction and results of Green Spot.
Come and join us by applying for this offer!
Responsibilities:
– Ongoing interaction with R&D, production and formulation
– Competitive analysis, expertise
– Analysis and development of product expertise: raw material monitoring, multi-criteria benchmarks, monitoring of product ranges and recipes, monitoring of competitor innovations, etc., positioning of our products and these in food matrices (nutritional, functional, sensory, regulatory, price, etc.).
– Analyses and development of customer expertise: analysis of their internal marketing-R&D-purchasing operations and interactions, customer processes with their suppliers, approvals, quality, etc.
– Analysis and development of market expertise: trends, KPIs, consumers, etc.
– Contribution to strategic directions based on product analyses and reports, participation in determining the company's strategic choices: products and ranges, customers, marketing, etc.
– Contribute to the establishment of the marketing strategy: sales pitch, multi-channel communication, etc.
– Contribute to the establishment of the sales strategy (forecasts, breakdown, volume, schedule, price, budget, etc.) and construction of offers that are both technical and economical.
– Sales and marketing implementation, internal and external
– Contribute to the definition, structuring and implementation of internal processes with a view to future sales: product sheets/documents, technology, logistics, export, etc.
– Contribute to the launch of new products / services / technologies with the company's sales representatives.
Personal qualities:
Analytical mind and ability to synthesize
Strong of proposal and spirit of initiative, curious, autonomous, organized
Excellent interpersonal skills: ability to give and receive feedback
Liking to find answers, whether through data analysis, discussions or on the internet
Accustomed to working in a project mode, comfortable with cross-functionality, with objectives and work carried out in parallel, with a rapidly changing work environment
Knowledge of the fields of ingredients in the food industry, of the regulations in this industry, of the functioning of the large food groups.
Qualification:
Agro Engineer
Business School
University (life sciences, chemistry, agro)
Experience: min. 3-4 years of experience (position also open to more experienced profile – adjust functions accordingly):
either with an ingredient manufacturer,  or in the raw material sourcing departments of a large food company or in a consulting firm specialized in food processing.
Languages: Proficiency in French and English – Good oral and written communication skills
Benefits
● Join an exciting start-up company driven by having an impact on the world by reducing food
waste while generating significant revenues
● Competitive salary
● Full health insurance
● Live in the beautiful Toulouse "La Ville Rose"
● You will actively participate in the transformation of an entire sector
● Enjoy a fast-paced, international, interdisciplinary, inspiring, and collaborative work
environment
● A real career opportunity to those who share our values and wishes to invest in their
development
Nous recherchons un Responsable QHSE qui sera en lien fort avec le responsable technique et le responsable production pour accompagner le développement industriel de Green Spot Technologies.
Missions :
Piloter le management de la qualité et HSE de l'entreprise
Mise à niveau et suivi du plan HACCP
Veiller au respect des consignes et normes d'hygiène et de fonctionnement de la production
Participation à la structuration de la stratégie industrielle et notamment à la définition des plan d'action et organisation de l'obtention des certifications pertinentes dans notre activité (ISO, IFS…)
Responsable de la veille réglementaire sur la sécurité sanitaire des aliments
En lien avec la cheffe produit, participation à la création de l'offre produit
Interaction avec des cabinets réglementaires externes
Animation de l'équipe qualité
Exigences :
Compétences:

Maitrise de l'HACCP
Connaissance de l'industrie agro-alimentaire
Connaissance ou attrait par le développement et l'innovation
Connaissance HSE
Qualités personnelles:

Organisation et forte adaptabilité
Proactivité et force de proposition
Volonté de participer à la structuration d'une entreprise, d'un modèle et d'une proposition de valeur innovante
Sensible aux enjeux environnementaux
Pédagogue, bienveillant et à l'écoute des enjeux de chacun
Autonome, apte à gérer son temps de façon optimale et sens de la priorisation
Capacité à travailler en équipe multidisciplinaire et de manière indépendante
Profil recherché:

Bac +3/5 : titulaire d'un diplôme et/ou une expérience avec une composante Qualité et Agro-alimentaire
Profil junior accepté, première expérience appréciée, mais nous apporterons une attention particulière aux qualités personnelles.
Langues: Maitrise du français obligatoire et celle de l'anglais souhaitable
Localisation : Poste basé à Carpentras, déplacement ponctuel à prévoir, principalement à Toulouse
Avantages :
Rejoignez une jeune start-up excitante motivée par son impact sur le monde en réduisant le gaspillage alimentaire tout en générant des revenus importants
Salaire concurrentiel et CDI
Mutuelle prise en charge à 100% par la société
Vous participerez activement à la transformation de tout un secteur
Profitez d'un environnement de travail international, interdisciplinaire, inspirant et collaboratif
Une réelle opportunité de carrière pour ceux qui partagent nos valeurs et souhaitent investir dans leur développement
Candidatez par e-mail en envoyant votre CV et votre lettre de motivation : candidatures@greenspot-tech.com