Une histoire
internationale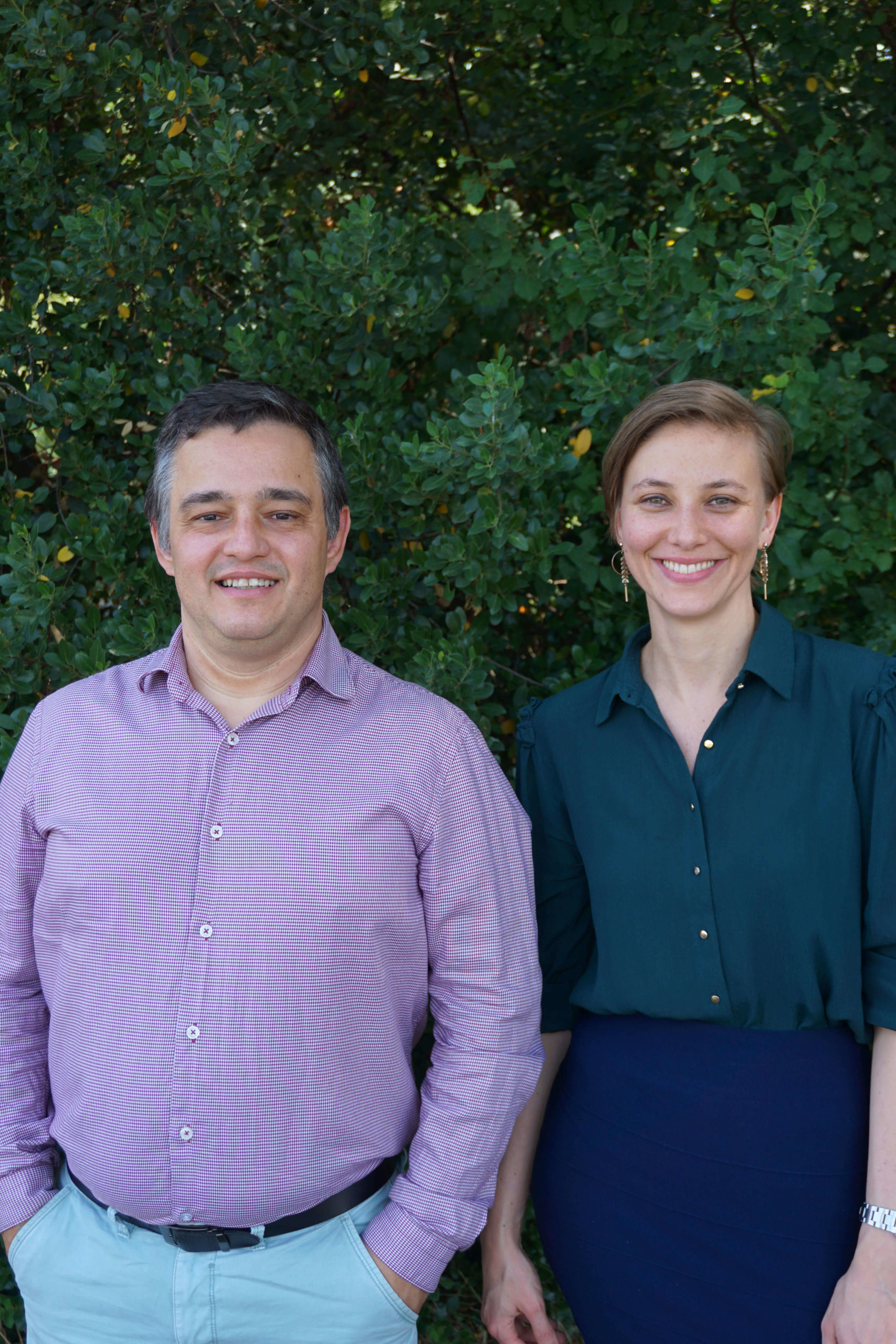 Green Spot Technologies (GST) est une jeune entreprise innovante, qui a pour mission de remettre en question le paradigme du gaspillage alimentaire. Au départ, la société a été créée en 2016 en Nouvelle-Zélande par un professeur associé de l'université d'Auckland, le Dr Silas Villas-Boas, et par le Dr Ninna Granucci. La société s'est installée en France en 2018 après une levée de fonds réussie, la France et l'Union Européenne offrant les conditions idéales pour son développement.
Actuellement, l'équipe est composée de plus de 12 personnes, dont la formation va de la microbiologie, la biochimie et la science alimentaire à l'ingénieurie des procédés et au développement commercial.
Green Spot dispose maintenant d'ateliers de 300m2 avec une installation pilote, une cuisine de formulation et un laboratoire. L'entreprise collabore étroitement avec des organismes de recherche français, européens et internationaux, des industriels, fournisseurs de co-produits, des laboratoires d'analyse et des partenaires publics de la région Occitanie.

L'entreprise a remporté de nombreux prix, tant en Nouvelle-Zélande qu'en Europe, soulignant le caractère unique de sa technologie et de ses produits.
Green Spot ambitionne de devenir un acteur industriel majeur dans la chaîne de valeur agro-alimentaire. Nous fournirons aux sociétés agroalimentaires des ingrédients d'exception issus d'une démarche durable.
Nous recherchons des personnes remarquables qui s'engagent à respecter les valeurs de notre entreprise.
Si vous pensez partager nos valeurs, envoyez-nous votre candidature !
We are looking for a Chief Technical Officer (CTO) to provide sound technical leadership in all aspects of our business. Strategic thinking and strong business awareness are essential in this role. We expect you to be well-versed in current technological trends and familiar with a variety of business concepts. If you are also an excellent team player, and enjoy a fast-paced, international, interdisciplinary, inspiring, and collaborative work environment we?d like to meet you.
The candidate we are looking for has ideally a process engineer background with skills and experience in setting up manufacturing plants in the food sector to work hand in hand with the CEO and the CSO of the company in order to maintain the strategic focus of the project and be in charge of turning a concept into reality.
Responsibilities
Develop technical aspects of the company?s strategy to ensure alignment with its business goals
Discover and implement new technologies that yield competitive advantage
Identify and manage resources to execute process improvement projects
Prioritize and develop projects based on critical needs
Work with and inspire a multi-functional team to achieve project goals
Develop and maintain process related documents.
Provide support and guidance to team to meet daily work demands
Ensure compliance with company and industry standards
Communicate technology strategy to the team, partners and investors
Requirements
Competences

Specialized food industry experience strongly preferred
Knowledge of process automation highly desired
Knowledge of technological trends to build strategy
Understanding of budgets and business-planning
Experience with industrial fermentation processes will be appreciated
Ability to conduct technological analyses and research
Logistics skills highly desired
Personal qualities

Leadership and organizational abilities
Ability to adapt to a dynamic start-up environment
Strategic thinking and ability to think ?outside the box?
Problem-solving aptitude
Autonomy
Strong interpersonal skills
Excellent written and verbal communication skills
Ideal profile

Master degree or engineer school (top tier) with specialization in fields such as process engineering, chemical engineering, mechanical engineering or related fields
MBA or other relevant graduate degree is a plus
+/- 5 years? experience in the field
Languages

Proficiency in French and English is essential
Benefits
Join an exciting young start-up company driven by having an impact on the world by reducing food waste while generating significant revenues
Competitive salary
Full health insurance
Live in the beautiful Toulouse ?La Ville Rose?
You will actively participate in the transformation of an entire sector
Enjoy a fast-paced, international, interdisciplinary, inspiring, and collaborative work environment
A real career opportunity to those who share our values and wishes to invest in their development